Yoga classes are held in New Berlin, New York. All schedules are subject to change so, to be sure, call (607) 488-4121 to confirm that the classes are still on.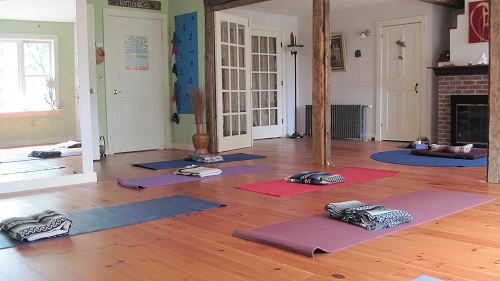 Ginni has practiced yoga since 1998, a year after she was diagnosed with fibromyalgia. Yoga brings relief to many symptoms presented with this diagnosis as well as many other health issues.
A move to the Western Lakes and Mountains Region of Maine in 2003 left her without opportunities for yoga classes. Ginni felt all people should enjoy the benefits of Yoga and consequently earned her certification to teach that same year. She is now holding classes in the New Berlin, NY area. Class schedule is subject to change so if you haven't attended a class previously please call 607-488-4121 or email vrobie@live.com to make sure class is still on.
Ginni brings warmth, wisdom and a wee bit of humor to her classes, making even the student with no previous yoga experience feel comfortable and at ease. She has gone beyond the criteria of her certification with continuing education in various types of yoga through seminars, week long courses, and her own research and exploration.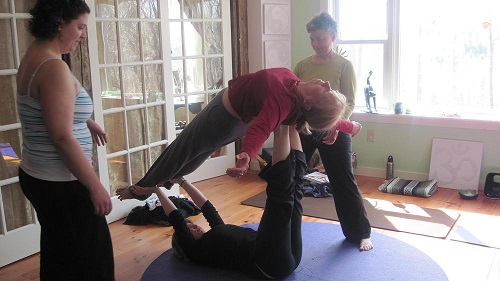 Hatha yoga, based on the teachings of B. K. S. Iyengar, is primarily taught. However, other styles of yoga, including Ashtanga Primary and Kundalini, are offered. And Ginni thoroughly enjoys a class with children!
Ginni has hosted several retreat weekends. Led by prominent instructors, participants come away renewed and looking forward to future retreats. Themes of some of the weekends have included Ayurveda, Kundalini, Ananda, and Acroyoga. Have an idea for a weekend workshop? Ginni would love to make it happen!
Classes are currently scheduled in First United Methodist Church in New Berlin, NY. Other classes will start in the near future. Click here for all locations and times.